Case Study
Capstone Moment
We built a platform for UC Berkeley to host and manage a virtual yearbook for a new virtual world.
Services
Design, Development
Visit Site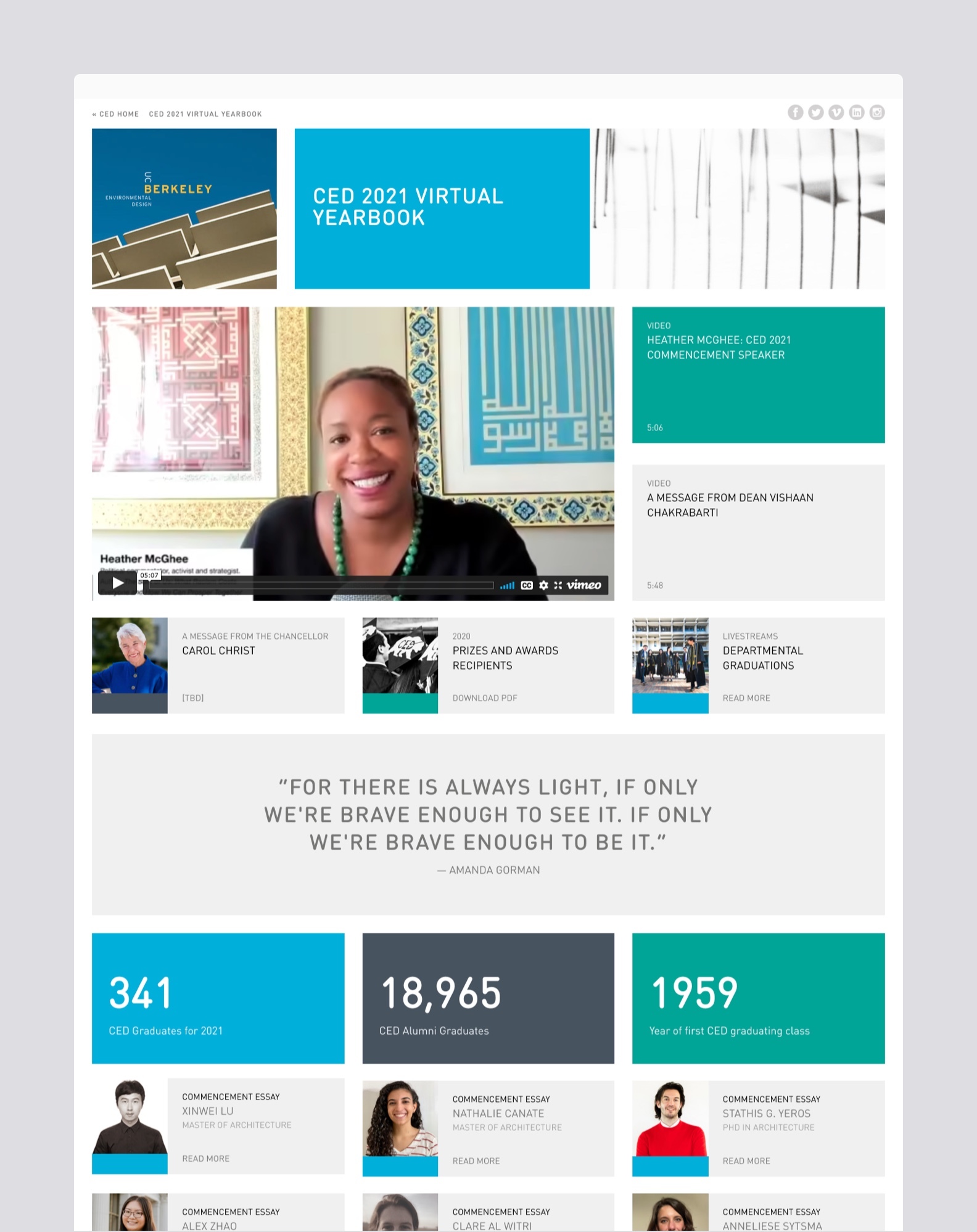 When COVID hit, our long time client the College of Environmental Design at the University of California Berkeley, asked us to help solve the problem of hosting a virtual graduation ceremony.
In the span of a few weeks we designed and built a platform for students to create their own profile that highlights their college experience.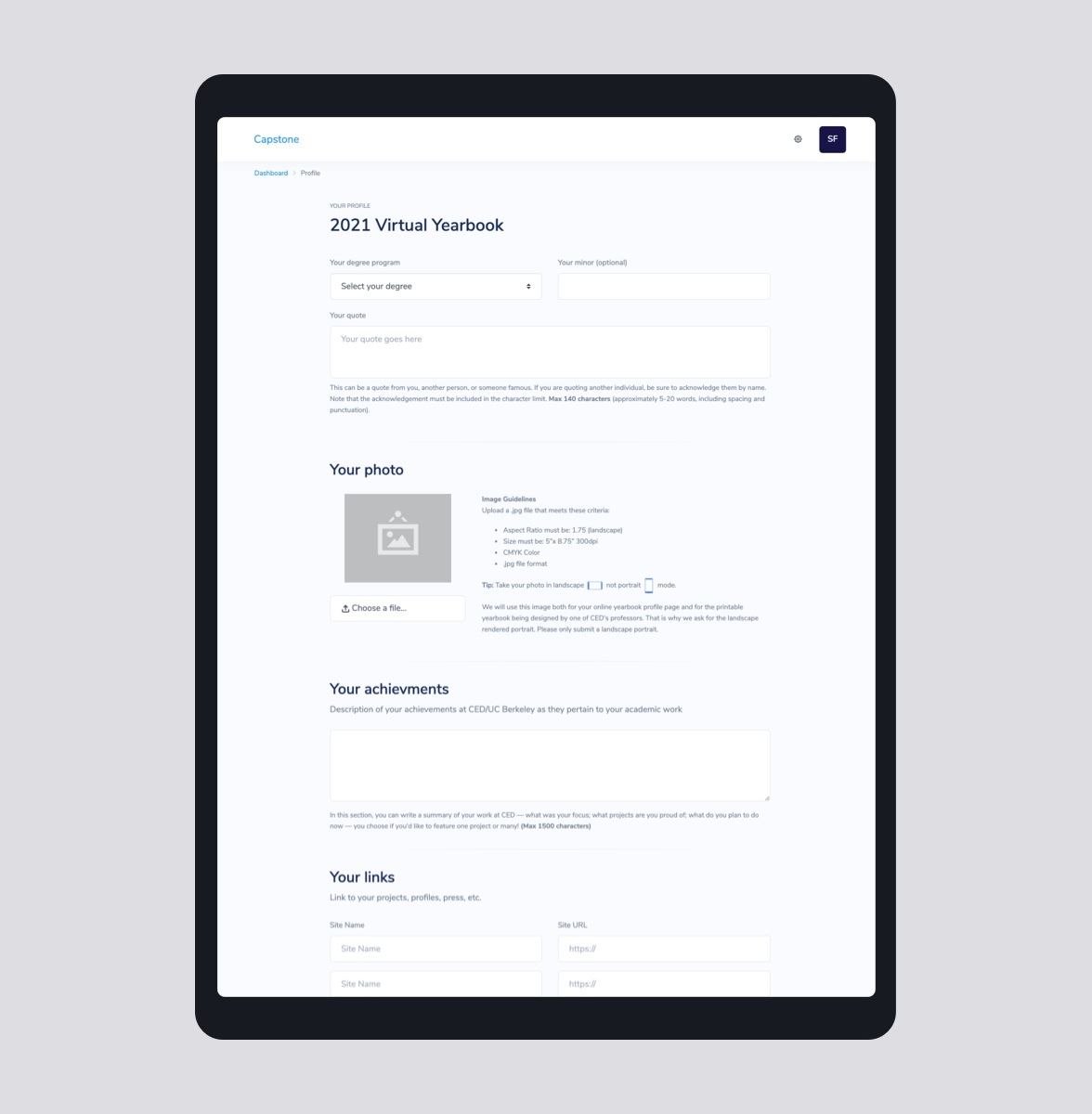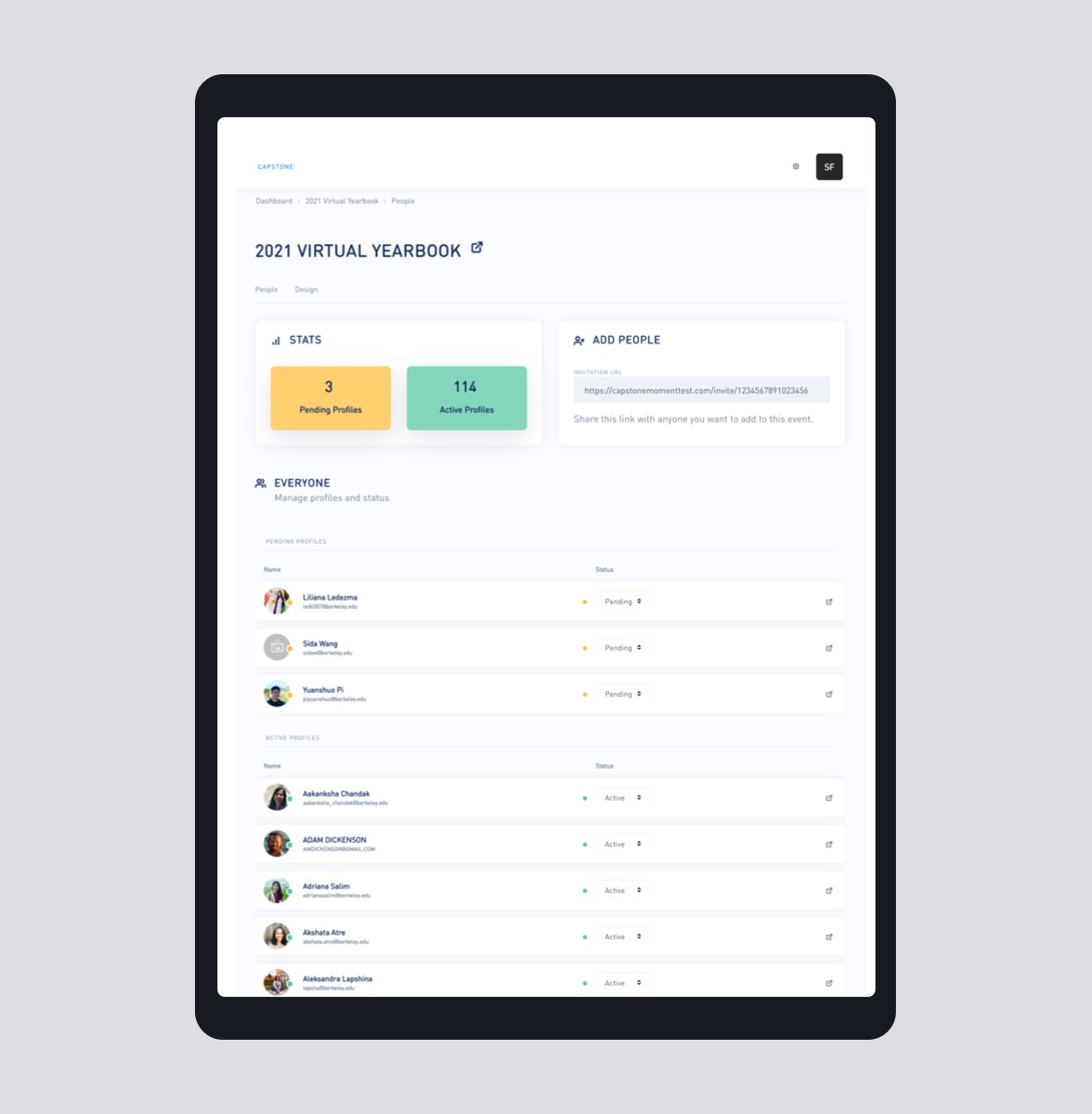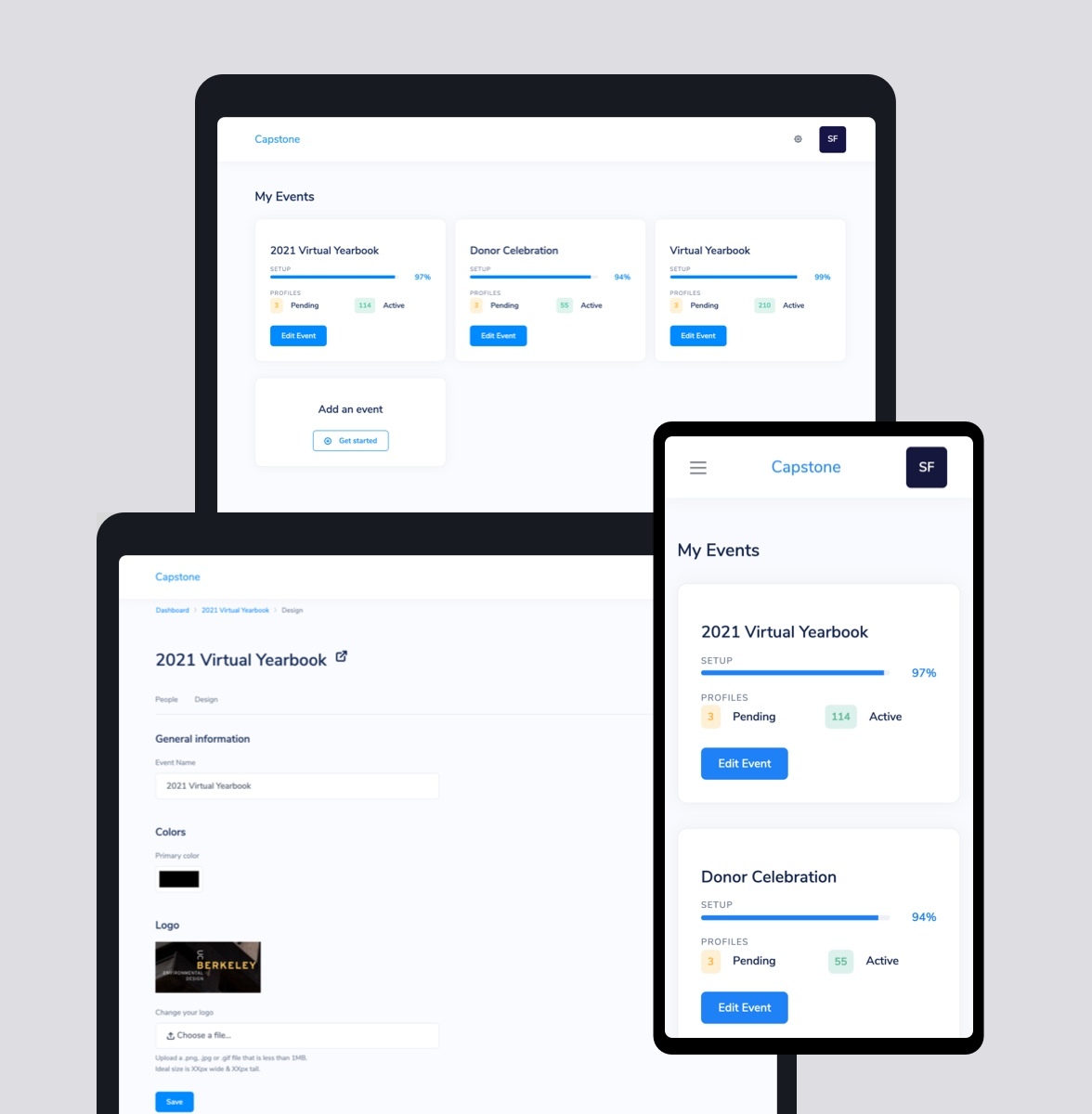 Collecting information from hundreds of students had previously been very time consuming. Our self-service platform reduced the amount of effort required by event organizers by allowing them to review and approve student submitted profiles.
Friends and family can easily find and share their student's profile and watch video of featured speakers.