Case Study
Sun Nuclear Corporation
We made a complex product line easy for customers to navigate and understand.
Services
Strategy, Design, Development
Visit Site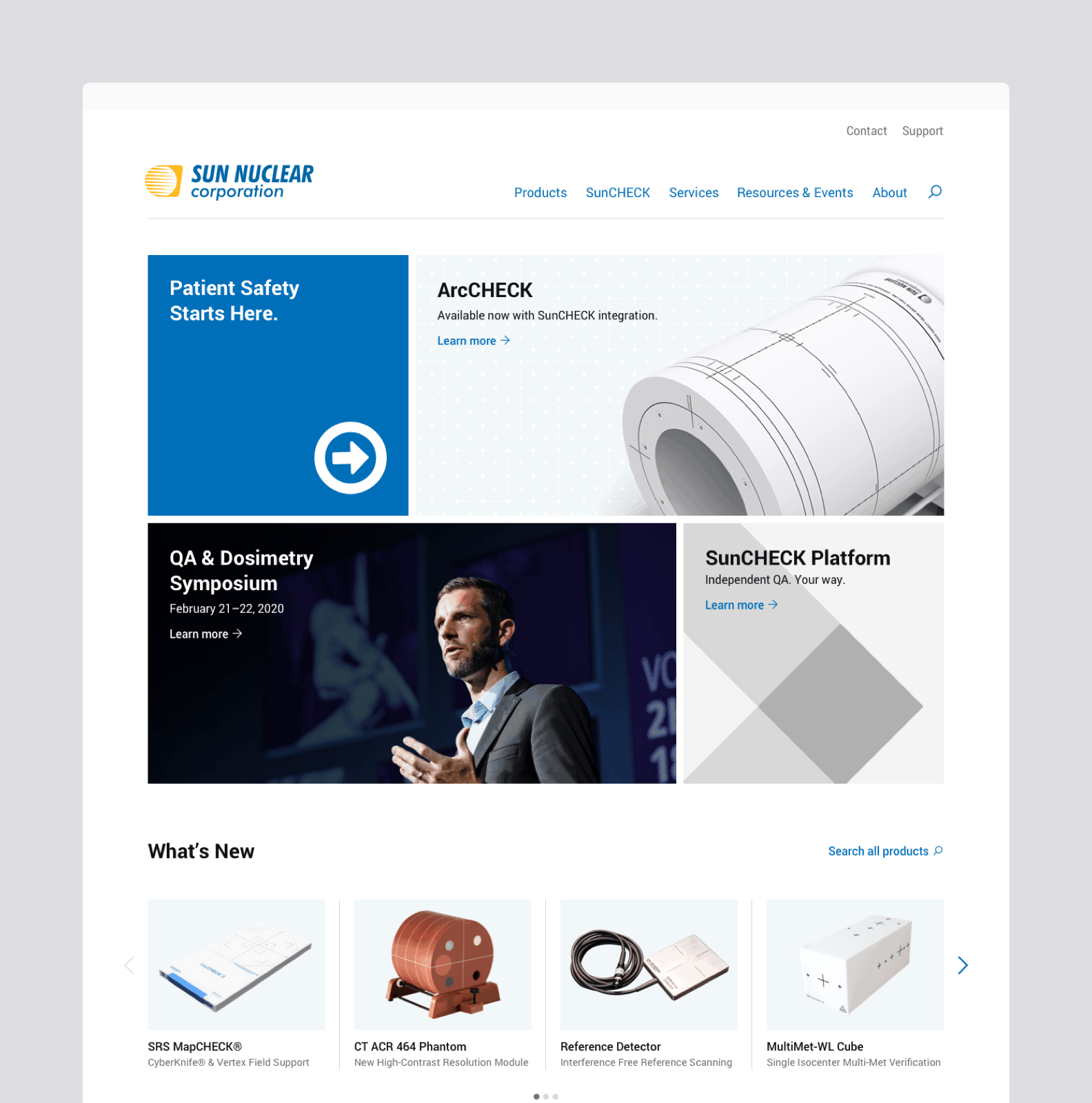 Highlights
71
Products organized and searchable by workflow and modality
This medical device company asked us to help simplify their complex product catalog to better display the breath and depth of their solutions.
We interviewed employees and customers to gather insight and pain points and studied heat maps and analytics to understand how people used their existing site.
This lead us to a more streamlined catalog that let users browse and search multiple different ways.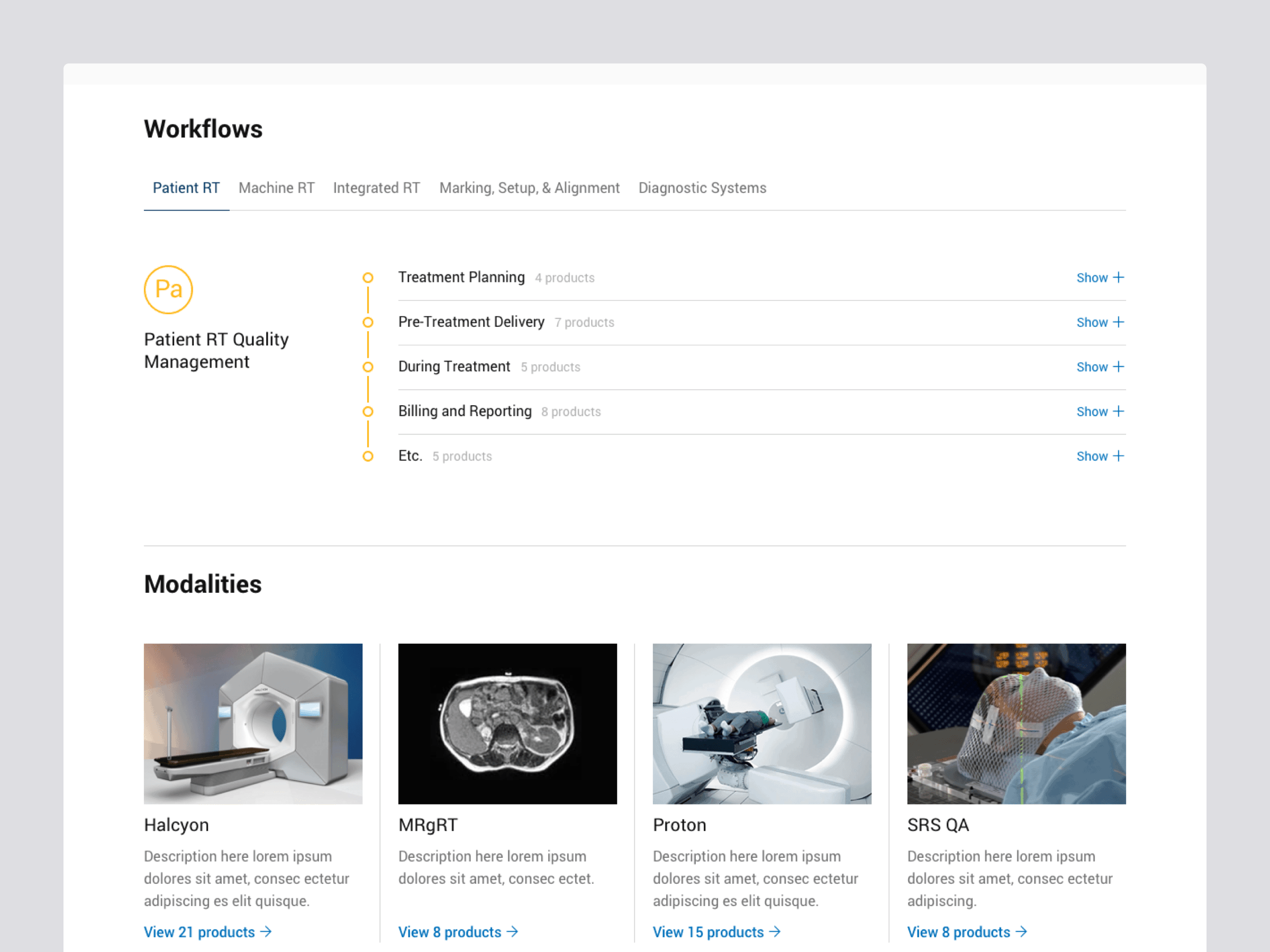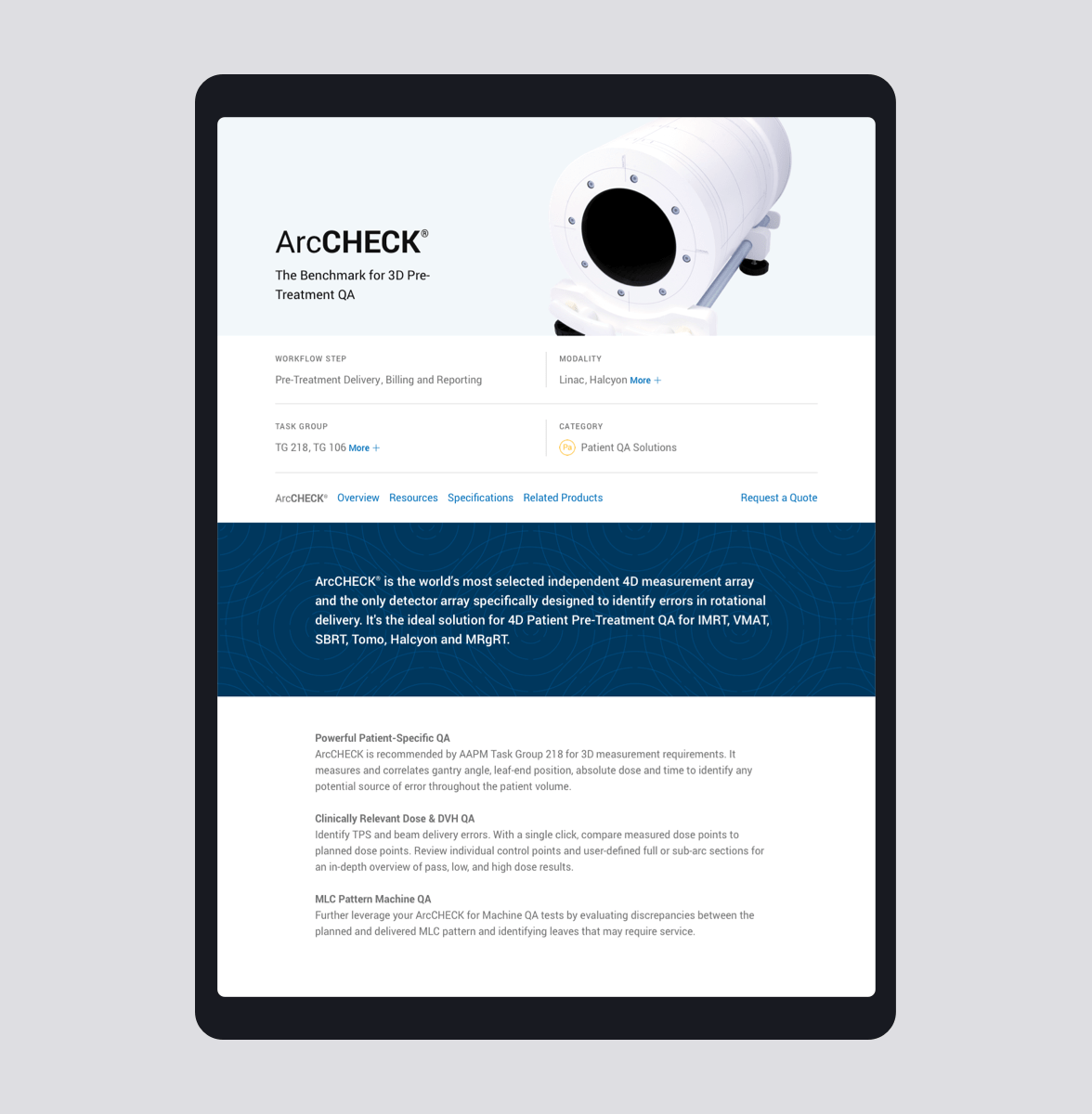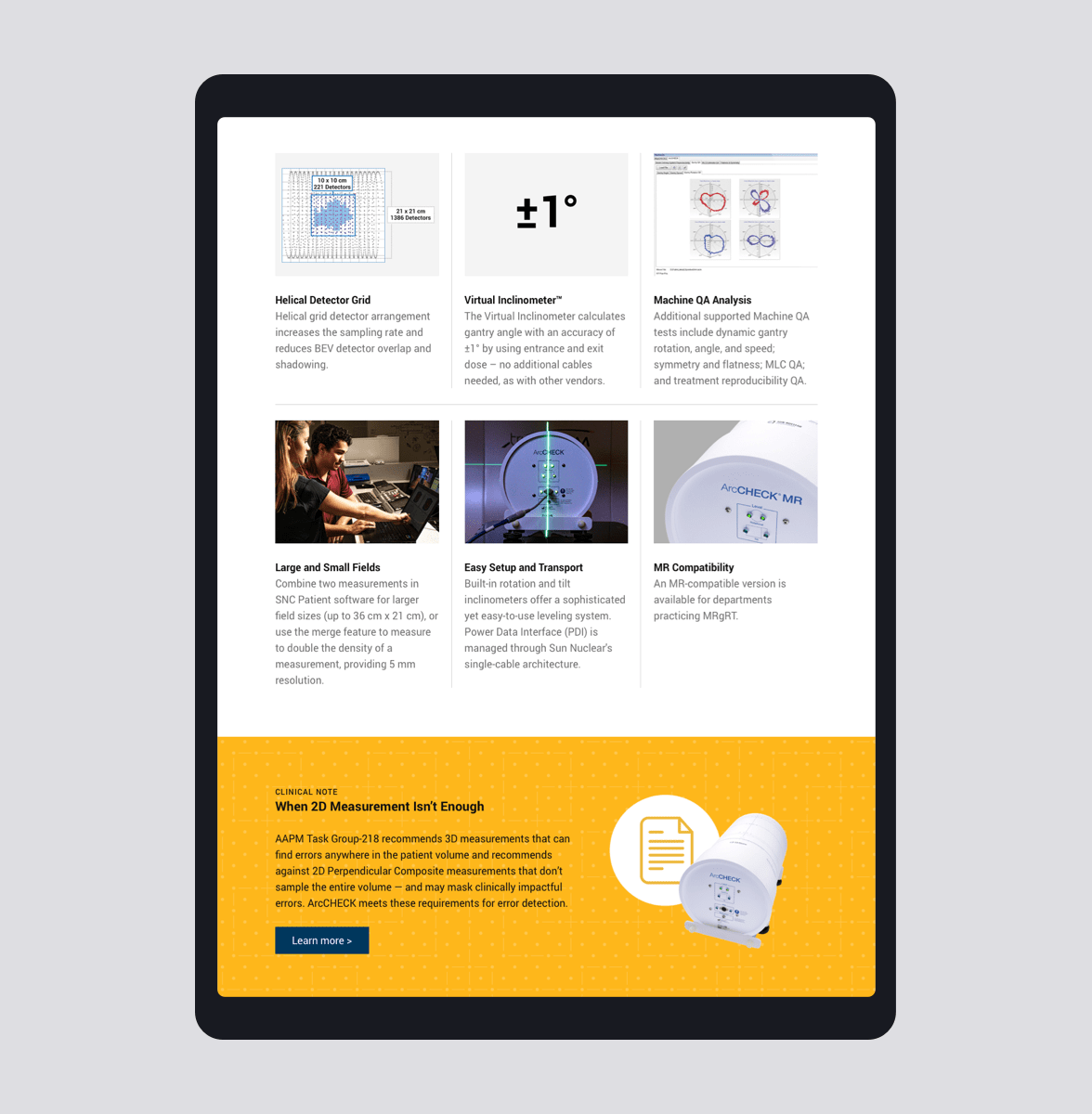 We created custom patterns and icons and a modular design system that has been able to grow with their needs.